In this app note, we discuss how Single-molecule localization microscopy (SMLM), such as dSTORM, is able to provide an elegant solution to characterize nanoscale morphological features in synaptic protein complexes.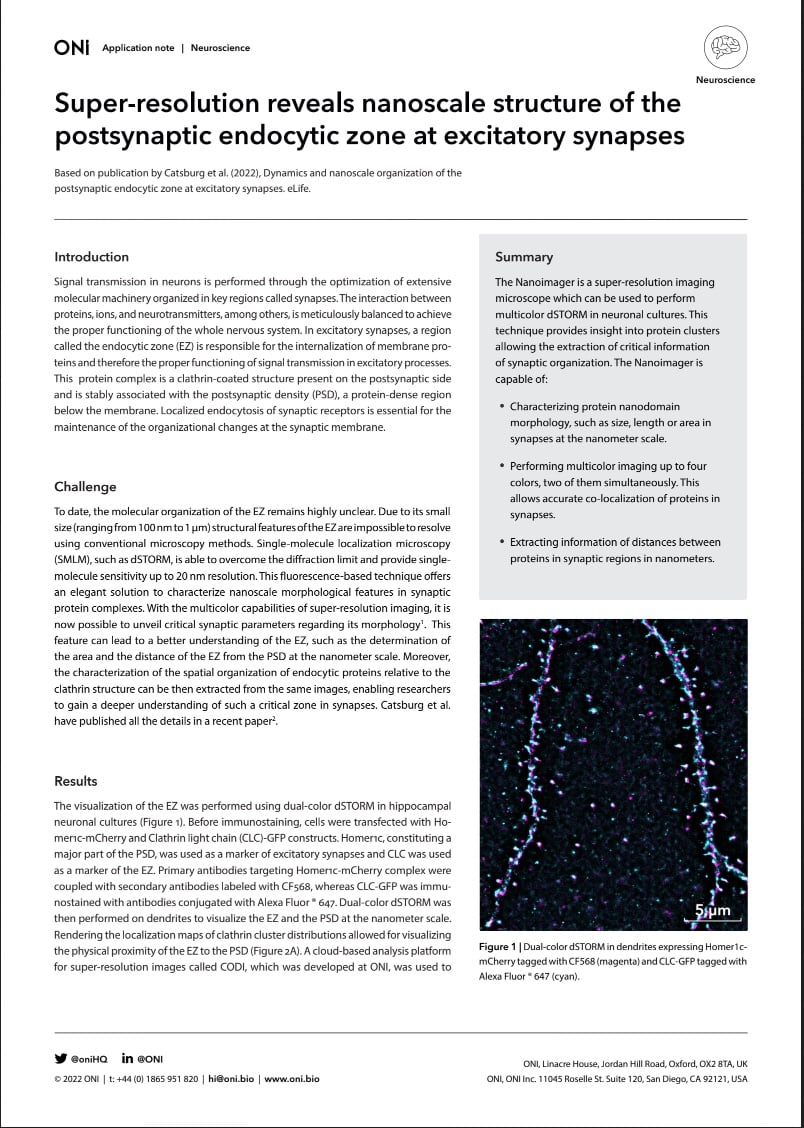 The Nanoimager is a super-resolution imaging microscope which can be used to perform multicolor dSTORM in neuronal cultures. This technique provides insight into protein clusters allowing the extraction of critical information of synaptic organization. The Nanoimager is capable of:


Characterizing protein nanodomain morphology, such as size, length or area in synapses at the nanometer scale.
Performing multicolor imaging up to four colors, two of them simultaneously. This allows accurate co-localization of proteins in synapses.
Extracting information of distances between proteins in synaptic regions in nanometers.
To discover more about how super-resolution microscopy can be used in Neuroscience, visit our Neuroscience hub.