In this app note, we discuss how super-resolution microscopy can be used to for simultaneous visualization of EV cargo and surface markers.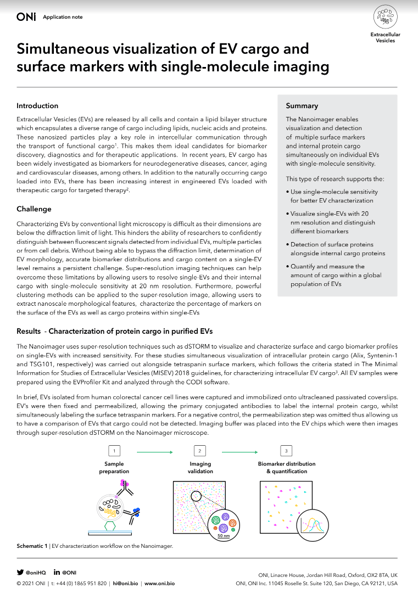 visualization and detection
of multiple surface markers
and internal protein cargo
simultaneously on individual EVs
with single-molecule sensitivity.
This type of research supports the:
• Using single-molecule sensitivity for better EV characterization
• Visualise single-EVs with 20 nm resolution and distinguish different biomarkers
• Detection of surface proteins alongside internal cargo proteins
• Quantify and measure the amount of cargo within a global population of EVs
To discover more about how super-resolution microscopy can be used in EV research, visit our EV imaging series articles and EV hub.